I'm starting some regular posts, to keep myself up to speed, and make the  blog more use to others.  Lets see  how we go with a news post on Friday. If you want to join in, choosing a farm news story from around your way to talk about - please post a link in comments.
Today, top news for farmers great and small in the West Country of England is the weather.
The whole of the West of Great Britain is in a poor way following galeforce winds, lashing rain, burst river banks, and furious floods.
This news story in
Farmers' Weekly
 is about sheep drowning in a flooded river in Scotland.
Last winter and spring,  large numbers of sheep were lost in snow - you can read the article
here.
For us, we can mostly get around our sheep and check each one individually. However, at the moment, part timers like us find the daylight a mean resource. We're often at work or school for nearly all the hours during which you can see a sheep.
We're also caught out by our lambs being in quite an inaccessible place - they're dry, that's for sure, they're right up on the top of the Downs! But we can't move them down with our beat up old Volvo.  Tomorrow is the day they will hopefully come down with the help of a friend, and then they'll be closer to keep an eye on.  The downside? They're going to have wet feet as our lower lying fields are in fact mostly ponds.
Not as bad as this though.
[caption id="" align="alignnone" width="600"]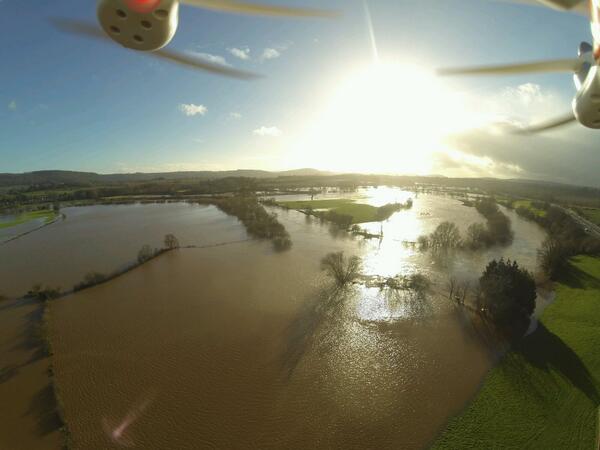 Ally Hunter-Blair's Photo - Follow him on Twitter @Wyefarm for more pictures[/caption]
So that's my first Farm News Friday. Lets hope there are some brighter (and drier) stories to come.